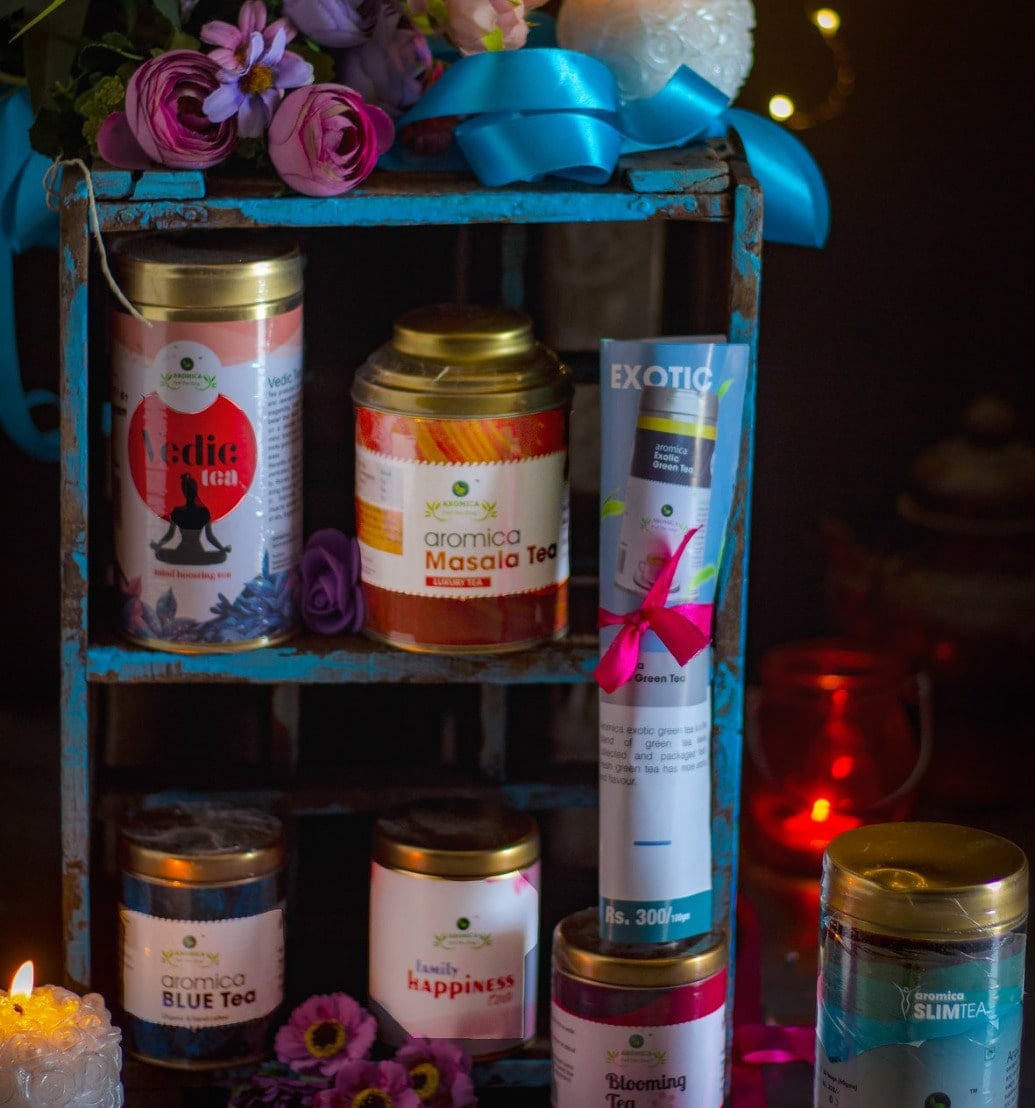 Best blended Assam tea
About Aromica Tea
Aromica tea has a strong foundation of expertise and experience, with founder Mr. Ranjit Baruah's 20 years of experience in tea plantation and manufacturing. The company is committed to sustainability and supporting local producers, sourcing their green teas from various organic tea gardens in Assam and Arunachal Pradesh. Aromica tea takes pride in their handcrafted blends, infused with their expertise and passion to provide customers with a Green Tea blend that is rich in aroma, flavor, and taste. Additionally, Aromica tea is proud to be the first to introduce Blooming Green tea to the region, offering customers an exotic floral display and an enjoyable aroma and fragrance.
OUR PROCESSS
The Journey of the Tea
How we make and deliver quality tea to your doorstep
Acquiring the best quality tea
We source our teas
from the small tea growers of Assam.
At Aromica tea, we take great care in the selection of their tea leaves, with each two-leaf and a bud combination being handpicked. This meticulous process ensures that only the best leaves are used in our teas, resulting in a high-quality product. Despite the small quantity of tea produced, there is no compromise in the quality of their teas.
Sourcing the natural ingredients
We acquire the ingredient and spices used in our teas from farmers of the North-east India.
We source the ingredients and spices used in our teas from local farmers in North-east India. By supporting these farmers, Aromica tea is not only providing customers with high-quality teas but also helping to sustain local agriculture and economies.
We use magic to blend the ingredients and the tea into perfect concoction
While it may sound like magic, we use our expertise and experience to blend ingredients and tea into the perfect concoction. With a keen understanding of the flavors and aromas of the ingredients, and a passion for creating the perfect tea blend, Aromica tea's team of experts crafts teas with care and attention to detail. The result is a unique and flavorful tea that is sure to delight customers.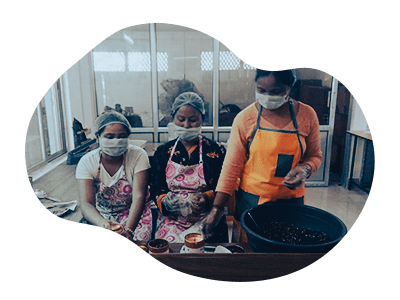 Great Health Benefits: Aromica Tea offers a range of teas that are packed with antioxidants and other natural compounds that can help boost your immune system, aid in weight loss, and promote overall well-being. For example, their Blue Tea is known for its stress-reducing properties, while their Moringa Tulsi Green Tea is rich in antioxidants that can help fight free radicals and promote healthy skin.
Unique Blends: Aromica Tea offers a variety of unique blends that are sure to tantalize your taste buds. Their Bhut Jolokia Tea, for example, is made with the world's hottest chili pepper and is perfect for those who enjoy a spicy kick, while their Lemongrass Green Tea is a refreshing and invigorating blend that is perfect for any time of day.
Natural and Ethically Sourced: Aromica Tea is committed to using only the finest natural and ethically sourced ingredients in their teas. They work closely with local farmers to ensure that their ingredients are of the highest quality, and they never use any artificial flavors or preservatives in their blends.
Sustainable Packaging: Aromica Tea is committed to reducing their environmental impact, which is why they use sustainable packaging for all their teas. Their tea bags are made from biodegradable materials, and their loose leaf teas come in recyclable and compostable packaging.
Customer Satisfaction: Aromica Tea is dedicated to providing their customers with the best possible experience. They offer a 100% satisfaction guarantee on all their products, so you can feel confident in your purchase.
We enjoy what we create, we wish for the same for you!
190
FARMERS WORKING WITH US